About our Fall Bulb and Mums Fundraiser Programs
Your organization earns 50% profit on bulb sales! Nothing says spring like colorful tulips and daffodils blooming after a grey winter. Tulips and daffodils are some of the most recognizable spring flowers, but there are many more to choose from in our Fall Flower Bulb Fundraiser. Your group can begin selling as early as August 1, and we ship all bulb orders at the same time, in late September to early October. With online ordering and direct shipping to your customers, you can focus on selling and let us handle the distribution. Plant these easy-to-grow bulbs between September and November depending on your zone. Then when spring arrives, you can enjoy blooms with little to no maintenance.
Quality Products for Flower Fundraising
The best bulbs come directly from Holland! That is why we work with growers in Holland to provide large, healthy bulbs for flower fundraising that you won't find in big box stores. Unique colors and varieties will entice both novice planters and master gardeners. Easy to sell, and easy to grow! Your group earns 50% profit from every package of bulbs sold with our Fall Flower Bulb Fundraiser!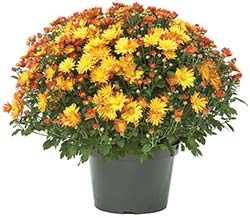 Especially for New England Groups: Fall Flower Fundraising with Potted Mums! In 2019, we began offering potted chrysanthemums for fundraising, grown locally in New England. Mums come in 8.25″ pots and are available in a choice of five colors. Your customers can order online and plants will be available for pickup and distribution by your group in mid September. Your group receives $3.00 profit on each potted mum sold. To find out if your group is eligible for this program, please contact our office at 1-888-934-5999 or email info@threeriversfundraising.com.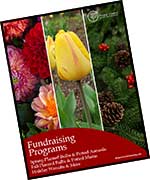 Download our fundraising info packet and calendar to get answers to frequently asked questions and learn more about this program.
Follow us on Facebook and Instagram. Or sign up for emails to stay up to date on the latest news from Three Rivers Wreath & Plant Co.!
Get Started Today
Only use this form if you intend to hold a fundraiser with Three Rivers. If you are only requesting information, please use our information request form instead.
The deadlines to register for a Fall 2023 fundraiser are August 15 for a full-line fundraiser including Potted Mums, or September 5 for direct-ship Fall Bulbs.