Three Rivers Wreath & Plant Company
An American Tradition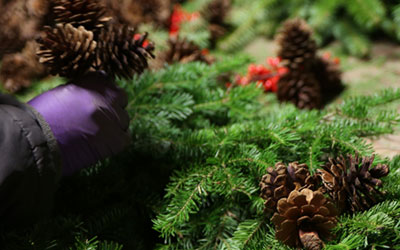 Nestled in the lakes region of New Hampshire, we are a family-owned company at the heart of the New England Wreath industry. We are firmly rooted in the traditions of agriculture and horticulture. In keeping with these traditions, we offer the freshest, florist-quality wreaths and fir products. The company name is inspired by our location at the confluence of the Pemigewasset, Winnipesaukee, and Merrimack Rivers. Our roots have always been in New England, intimately connected to nature and the land.
Three Rivers follows the American traditions of hard work and skilled craftsmanship. We believe in the joy and memories the holidays bring. And we take pride in satisfying new and returning customers. In fact, they have bought over 1.5 million wreaths over the years! We count online retail shoppers, non-profit organizations, corporations, and top tier garden centers among our customers.
A New Fundraising Opportunity Takes Root
After years of success with our Holiday Wreath fundraising program, we've added two more fundraising options. From March through May, we offer spring-planted bulbs and bare roots. In late summer through early fall, groups enjoy fundraising with our fall-planted bulbs. Because they are easy to grow and maintain, seasonal bulbs are an ideal choice. With these simple programs, your supporters order online. At the end of the fundraising period, bulbs ship directly to them. Plus, your group earns a generous profit of up to 50%!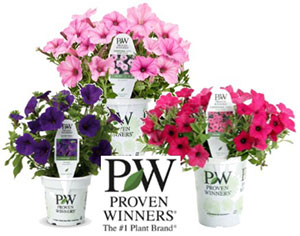 For local New England groups, we also offer fundraising with potted plants. In springtime, we provide mixed-variety annuals. Choices include hanging baskets and sets of three small pots. In fall of 2019, we added potted mums to our fall fundraising program. These products require pickup in Franklin, NH by representatives from your group. Each group handles distribution to their customers, since potted plants cannot be shipped.
Stay Informed
Follow us on Facebook and Instagram or sign up for emails to stay up to date on the latest news from Three Rivers Wreath & Plant Co.!