Shipping Information
Three Rivers Wreath & Plant Company ships products via Federal Express within the contiguous United States only. Due to agricultural regulations, we are unable to ship to Alaska or Hawaii. Occasionally when a Post Office box is accepted, we will ship USPS. FedEx will send a shipping notification to the email you provided with your order as soon as the package ships. The shipping notification includes a tracking number so you can check the status of your shipment.
Shipping Dates
Three Rivers does not specify nor guarantee delivery dates. With the live nature of our products, we specify shipping time frames for "the week of". Due to the fast paced and short time of the seasons as well as weather conditions, it is difficult to choose a specific date for the order to be shipped.
For spring and fall bulbs, we ship all orders at the same time. For spring bulbs shipping normally takes place in early May. Fall bulbs usually ship in late September or early October.
For Christmas holiday wreaths, you may choose from three to four different shipping weeks. Shipping weeks usually begin just before Thanksgiving and may continue through early December. Exact dates vary each year. Please note that if you order wreaths after the first week in November, you may only be able to choose from the later shipping weeks.
Shipping Rates
The shipping costs for your order vary with the season. During Wreath Season we include shipping cost in the shipped price of the product when you order online. For our spring and fall bulb flower fundraisers there is a flat $10 shipping fee for each bulb order placed. We encourage you to place a combined spring or fall bulb order with friends, family, or coworkers to save on shipping.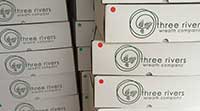 Shipping to a Different Address
Yes, we can ship your order to a different address if you wish! Please note, though, that if you want to order multiple items and ship them to different addresses, you will need to place a separate order for each shipping address. After you have added the items to your cart, click on the "View Cart" button or the shopping bag icon to review all the items in your cart and make any changes needed. While you are in the shopping cart, you can remove or change the quantity for any item.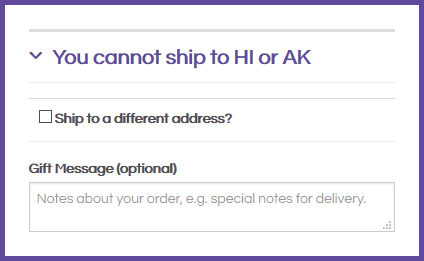 When everything is correct in your cart, click the "Checkout" button. Then, on the checkout screen, fill in your billing name and address, email address, and phone number. Below the billing section there is a checkbox stating "Ship to a different address?" If you wish to have your order shipped to a different address, check this box and fill in the additional shipping address fields that appear. If your billing address is a PO Box and you are ordering a wreath or other holiday greenery products, you will need check that box to enter a physical street address. We cannot ship holiday wreath products to PO Boxes.
If your order is shipping as a gift, you can also enter a message to the gift recipient. Please note that any emojis or special characters you place in the gift message cannot be read by our online order system and will not be included on the final packing slip sent in the package.
Always double check the information you've entered on the checkout screen to ensure it is correct. We are not responsible for charges due to incorrect information you have supplied, such as an incorrect shipping address.
Stay in touch!
If you have additional questions about our shipping information or shipping procedures, please contact us. You can also follow us on Facebook and Instagram. Or sign up for emails to stay up to date on the latest news from Three Rivers Wreath & Plant Co.!