Free Customizable Marketing Materials
With any of our online fundraising programs, we offer free customizable marketing materials. To access these files, you must be the manager of the group's fundraising page. First, log into your fundraiser admin account. Next, on the "My Account" page, click the "Manage" button next to your current fundraiser. Materials available for download appear in the right-hand column under "Fundraising Resources".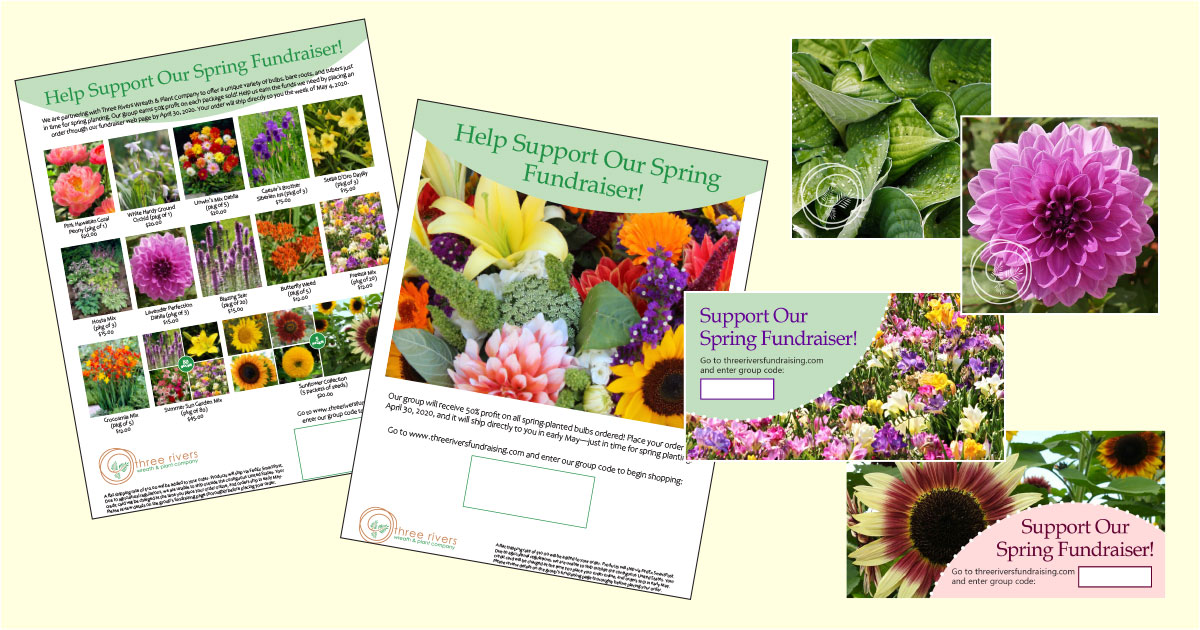 Customizable marketing materials include:
Flyer
Poster
Postcards (these can also be used as handouts or inserted into mailings)
Catalog
Letter
Social Media Graphics in horizontal and square formats
To customize these with your fundraiser's group code, open the files using an editing program. If you have a full version of Adobe Acrobat that allows you to edit and save files, you can use that to edit any PDFs. Or you can use a photo editing application such as Photoshop, Microsoft Paint, or Canva.
Need a little help?
Maybe you're time-crunched or don't have access to editing software. Or maybe you simply need a little help. No problem, just contact us. We will gladly customize any of our marketing materials for your Three Rivers fundraiser.
Don't forget to tag us!
Any time you post on social media about your Three Rivers fundraiser, tag us. That way, we'll be notified of your post. Whenever possible, we'll like or share your post.
Stay in touch!
Want to know what's new with Three Rivers Wreath & Plant Company? Then follow us on Facebook and Instagram. Or sign up for emails to stay up to date on the latest news from Three Rivers Wreath & Plant Co.!